Car Show and Burgers
Turkey day adventures!
We took Anna's dad, Gary, to the San Francisco International Auto Show and lunch in the City for his birthday.
But no sooner did we enter the Moscone Center did Anna make a Beeline towards her future car -- the Honda Civic si. And it's even in the color she wants to get it in. Come February, this will be more than just a picture: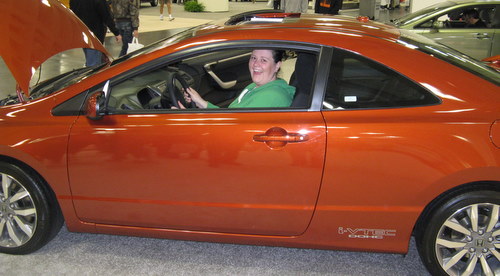 Gary was looking good in a Nissan 350Z: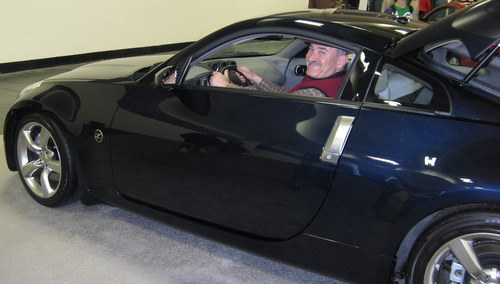 Jordy looking particularly gay in the 2009 Mazda Miata: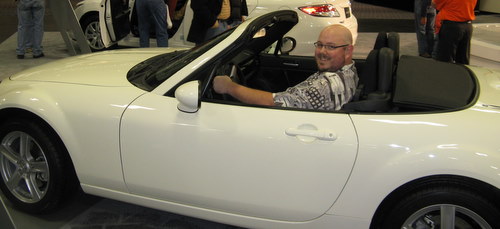 Gary and Anna looking fine in a Volkswagen New Beetle Convertible: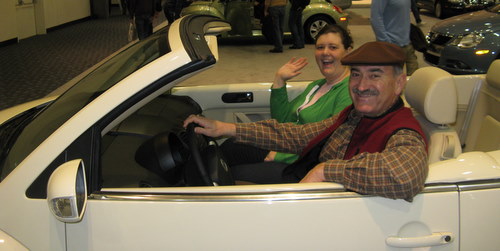 In Switzerland Jordy fell madly in love with the Maserati Granturismo S. And it was at the show... ah, to win the lottery....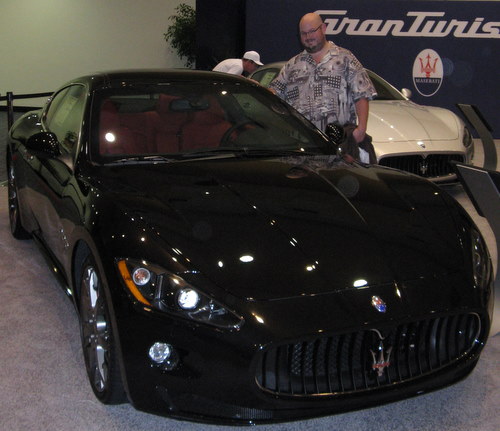 Speaking of the lottery, how about a Lamborgini LP640...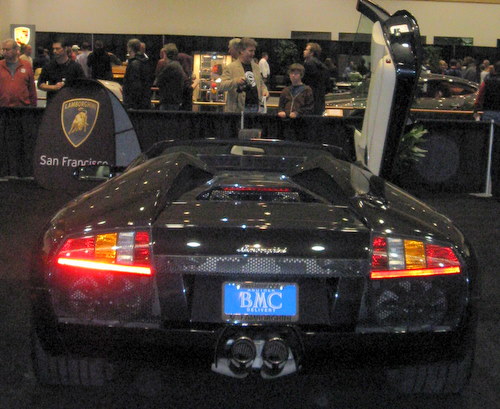 Let's keep dreaming. How about Jordy in a Mini Cooper S with all the expensive John Works goodies: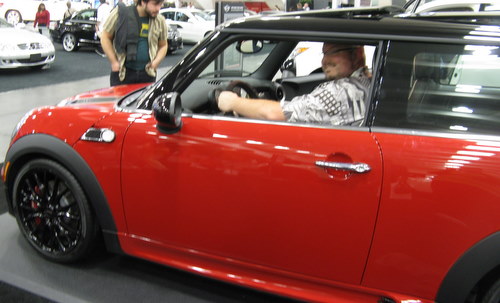 Or Jordy's true mid-life crisis car, the new Dodge Challenger. I even like the color:
And for Anna, let's start with a BMW 335i: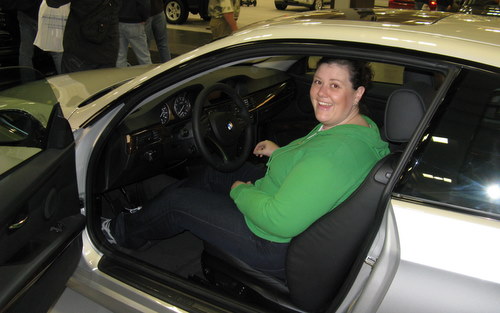 ...okay, how about the BMW 650i Convertible. Yeah, that's more like it.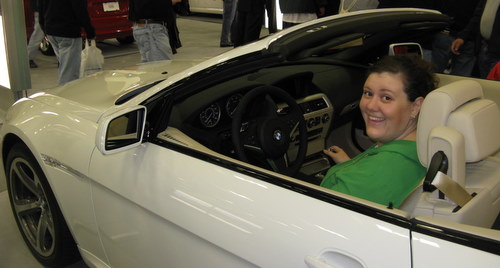 And Gary looks sharp in the Corvette Convertible: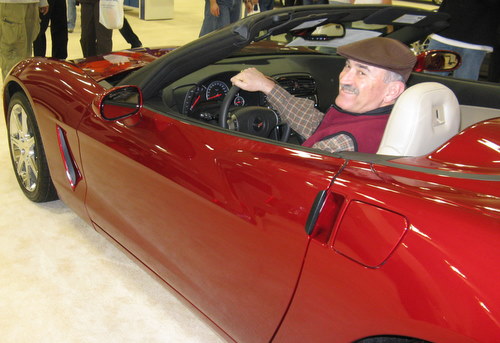 Or... maybe the fierce looking Corvette ZR1. Meow.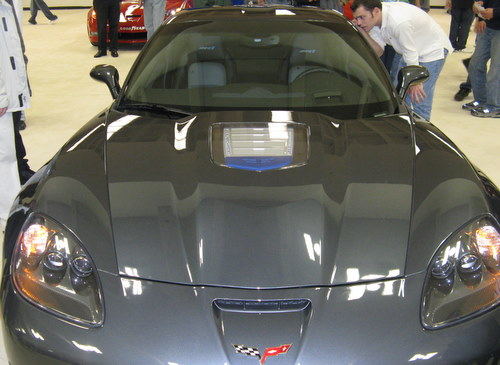 Back to reality: Gary trying out the driver's seat of the Smart ForTwo: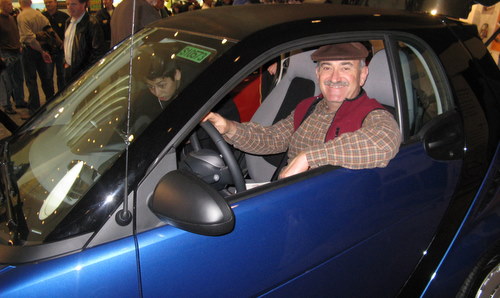 For lunch we went over to the Ferry Building for lunch at Taylor's Refresher: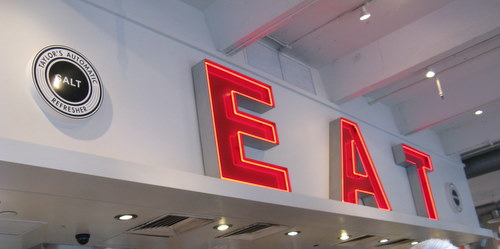 nom nom nom nom nom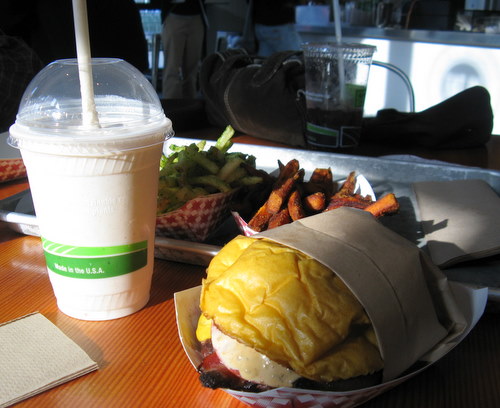 Ah look, a happy man!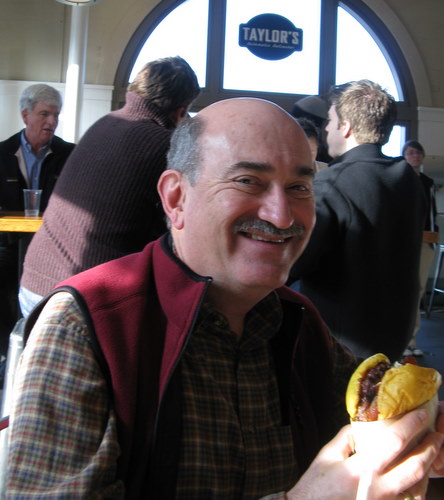 After lunch, we walked the Ferry building: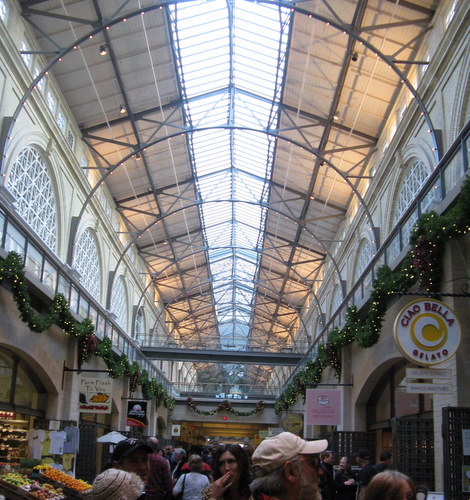 And the obligatory Bay Bridge shot: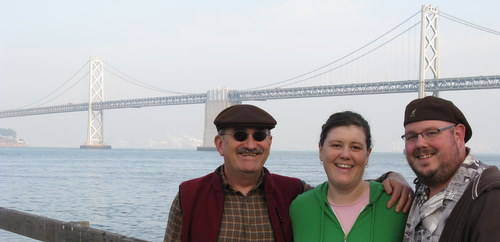 And that was our version of Black Friday!