Woah, how come it's already October?
So, yeah, our last post was in September... about a trip in August. And now it's October -- we're not even in the same season. What are we up to? We're tired. Exhausted is a better word. Here's Winston to demonstrate: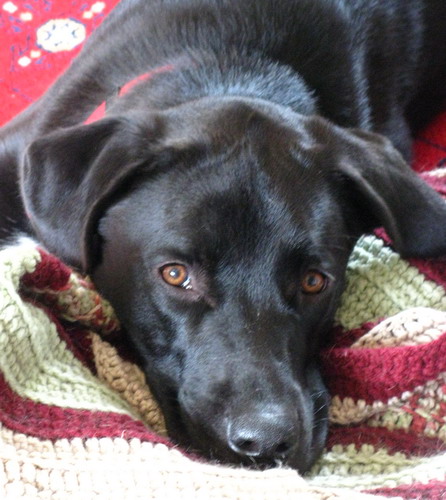 Excellent.
What's brought us to this point is the Perfect Storm of event planning: next weekend is the wedding for Rachel and Shawn, and it's here. By "here" I mean the wedding itself is actually going to take place in the back yard of one of the rental places next door. Here, maybe this map will help: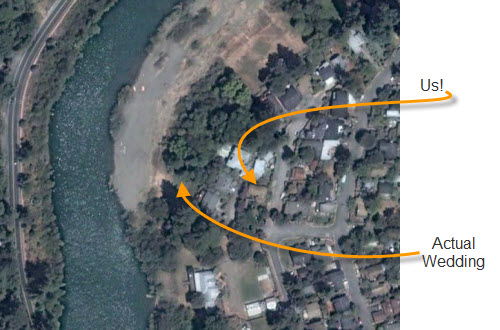 Okay, maybe not. But rest assured the ceremony will be beautiful -- we'll take pictures. And then the reception is in our yard. This last weekend -- yesterday -- we worked in the yard to get it ship-shape for the reception. Wow. I wanted to take pictures of the before and after, but the "before" slipped my mind, and for the "after" I was too tired to press the button down to actually take the picture, so... But we filled our green waste can and a neighbors and when I say fill, I mean if you were to turn the cans upside down you'd get a perfect green-waste-can-shaped solid mass of ivy and lawn trimmings. It would stand on its own probably for all of eternity. Think of Stone Henge in ivy. Like that, times two.
So, this coming weekend is that. Then, what? Time off to recover? Hell no, that's not how we roll. Seven days after the wedding comes the Alzheimer's Memory Walk, that penultimate event that has been building to a fever pitch.
After
that
then we hibernate. Seriously, don't even attempt to call the following weekend. We're disconnecting the phones, drawing the shades, and we might open the door to snatch pizza from the delivery guy, but otherwise you won't see or hear from us that weekend.
But before we get there, we've got two weeks of frenzy. I hope to post occasionally, and hopefully we'll get through it! :)