It's Thanksgiving-In December!
Thanksgiving this year was small and lovely, just the six of us and the cats, which we roasted and filled with a chestnut-oyster stuffing. We figured that was more authentic and what would have been eaten at the first Thanksgiving. I also argued, unsuccessfully, that the Pilgrims would have chucked the dishes over Plymouth Rock with a hearty "Screw washing the dishes, Prudence! So sayeth the Lord!" Here some pictures I took of the evening.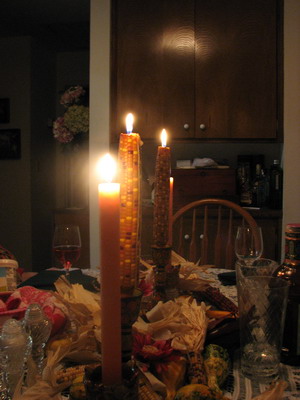 Here's the type of photo seen on those Thanksgiving cards your great aunt sends you-all soft focus candlelight. You never knew those were taken at my parent's house?

Before...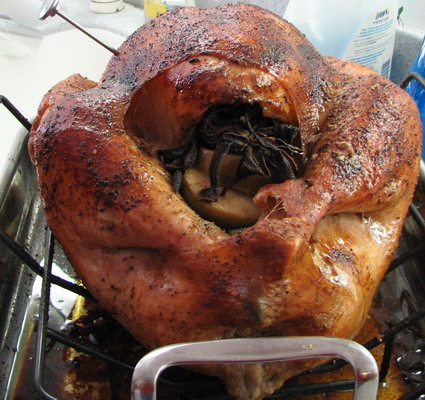 After.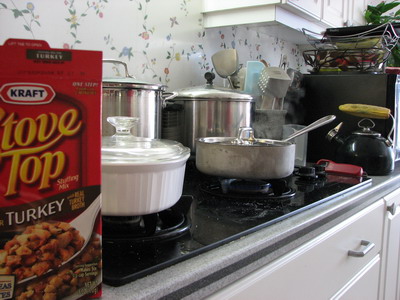 At my house, there are three members of The Stove Top Nation, which is not unlike the Raider Nation, except without the Black Hole. We also have members of the Sissified Artisinal Stuffing Nation. You can see who won. And all was right in the world.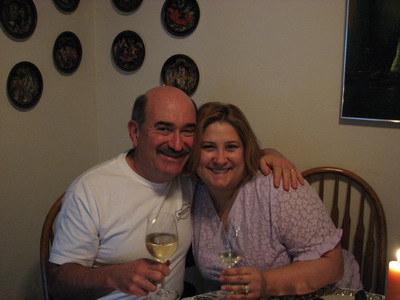 Not members of the Stove Top Nation.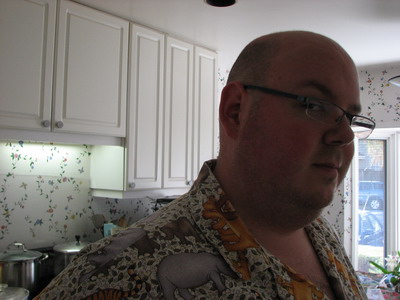 Clearly a member of The Stove Top Nation-look at the death glare!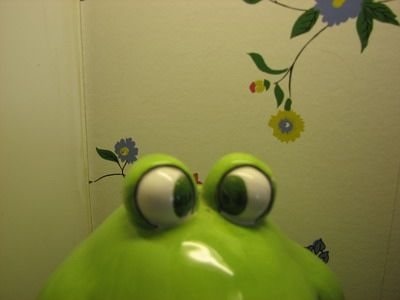 Froggie looks scared! And he should be. Every time someone wants a cookie, it's off with his head. Also, he's a tweaker.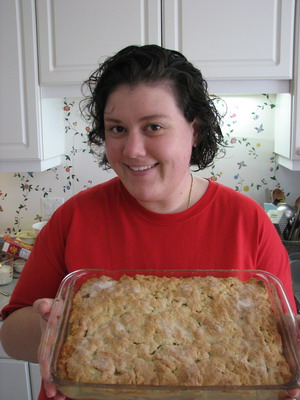 It is good Russian girl with apple pirog! She is clearly, how do you say, dessert oligarch!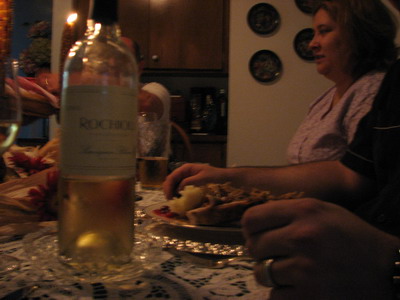 We like good wine. Also, isn't that table pretty? A certain dessert oligarch decorated it with food products of Mother Russia. Because Mother Russia clearly likes using gourds bought at Tuesday Morning.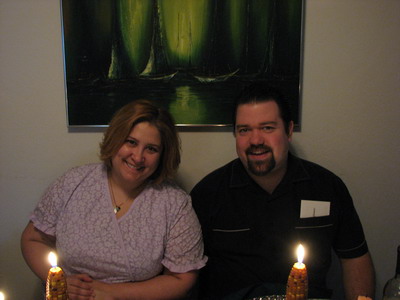 Their love flame burns bright atop phallic Indian corn candles!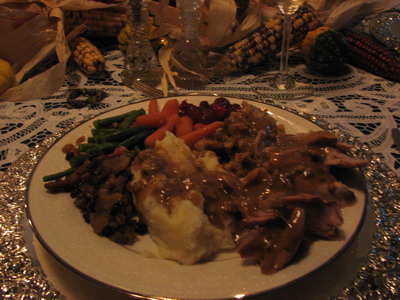 It's time to chow! The end.