Three week old chicks and their painted new home
What have we been up to? Well, we've had a string of folks come through (our friend Josh, who you might remember from our Utah Days; Anna's friend Alan from high school) -- both were in the midst of road trips and we hope we were able to make their stop-overs enjoyable.
We've been sharing our office (and our laundry room when we had company) with ten chicks (birds, not babes), and we're anxious for them to go live in their real house. It's almost done, but today Anna put the first homey touch on the coop.
Here's a great view.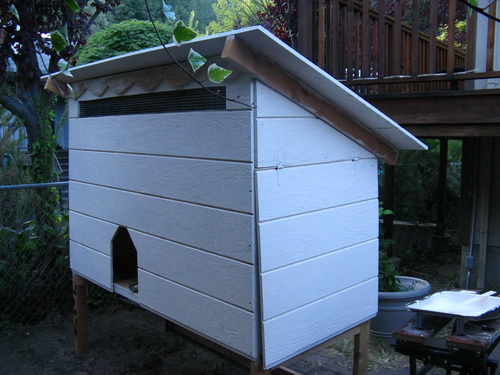 And from above you can see it hasn't visibly progressed much from where we left it
before
, but at this point it's something of a timing puzzle -- we need to move it into position to slide in and bolt down the floor of the run, but we can't do that until it's painted (see! It's painted now!), and we can't finish the run enclosure until the floor is in place...
So, like I said, it's one step at a time.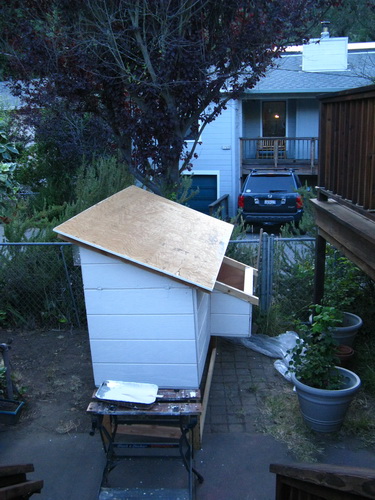 This will be the "Home Sweet Home" picture for the girls once their run is ready.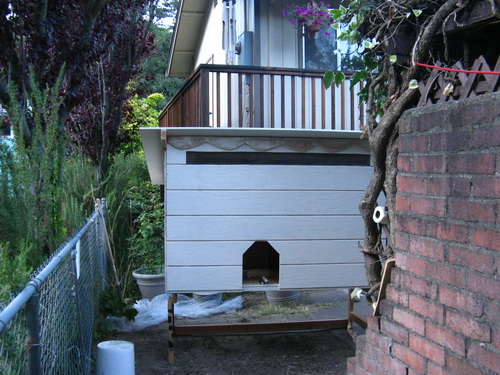 There's a lovely red trim coming -- let the white dry, first! :)
This view gives you a good look at another element as yet unfinished -- the roof. We're working on that, but rest assured, it'll be done. :)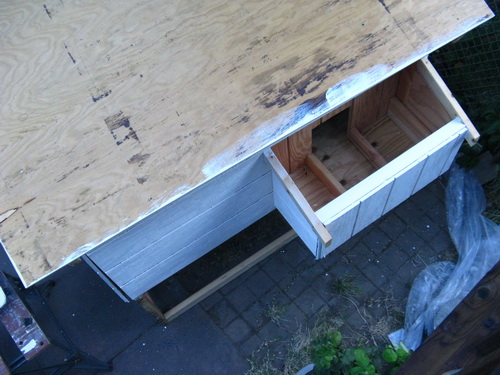 And what do you get when you have a dog that wants to express more of his dalmation lineage? Well, when it's a black dog around white paint...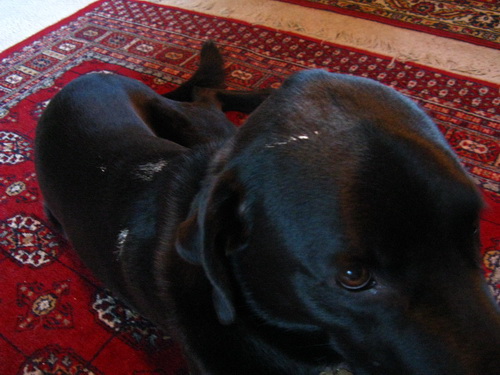 Oy.
Who, exactly, will be moving into the pretty painted coop? I'm glad you asked -- here's a video of the three-week-olds. They're in that not-so-cute transition between chicks and chickens. I swear I heard one of them cluck instead of cheep the other day: